We hope you are ready to celebrate Galentine's Day with your favorite gals!
Wait you haven't heard of Galentine's Day?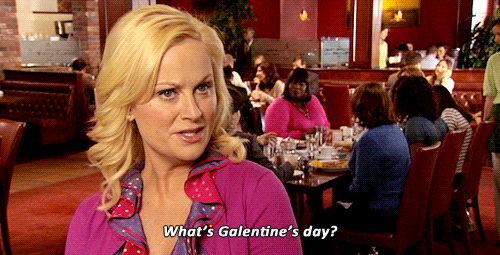 It's the fun, feminine, festive take on Valentine's Day, coined by Leslie Knope of Parks and Recreation. It's a celebration of the ladies by the ladies.
In Leslie's own words, Galentine's Day is "...only the best day of the year. Every February 13th, my lady friends and I leave our husbands and our boyfriends at home, and we just come and kick it, breakfast-style. Ladies celebrating ladies. It's like Lilith Fair, minus the angst. Plus frittatas."
This February, let's celebrate the love you have for your besties, your gal-pals ... the ones who were there for your awkward headgear-wearing youth, your full body velvet Juicy track suits of college, your first dates, your breakups, your wedding.
The power of friendship transcends time and space. It's the bond that you shared making cootie catchers and playing M*A*S*H in elementary school (*Mansion, Apartment, Shack, or House*). It's the late night texts when you know a fellow mom of a newborn will inevitably be awake nursing or soothing that sweet baby.
Your friendships may be rooted in another decade of your lifetime, or your friends may be hundreds of miles away (or only a few miles away but let's be honest, the time-space continuum get's a little messed up with newborns), but you still share that unwavering bond of female friendship.
Female friendship is a powerful force. 
So this February 13th, make sure to send your best gals some love!
And in the words of Queen Bey, "Who Runs the World? GIRLS."
And if you're looking for the perfect gift to celebrate Galentine's Day, check out our Bestie Box!